The first rule of capital controls is: you don't talk about capital controls. (cracking story by Matina Stevis). For obvious reasons – if you think the gate is going to slam shut on you, all the more reason to make a dash for it. Even the architects of the current dog's breakfast must know this, so the fact that controls are known to be under discussion shows that they are preparing for the worst. Worse yet, this looks more and more like a "ringfenced" Cypriot problem, as markets continue to refuse to sell off (-1.25% on EuroStoxx? a 0.1% rise in BTP (Italian govt) yields? really?) And controls are entirely legal.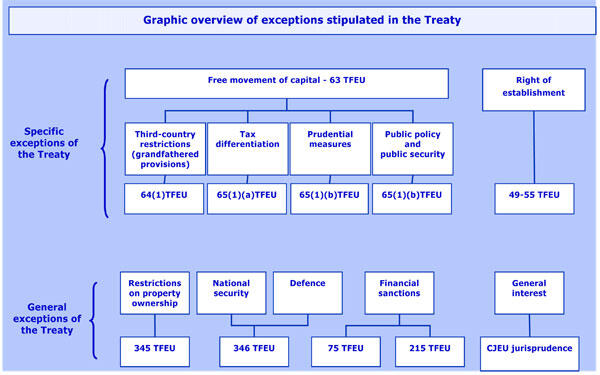 There was a chance – probably overestimated in hindsight – that Cyprus could pull this off and keep at least part of its financial industry. Pass the deal on Monday, banks reopen Tuesday on schedule with foreign depositors duly decimated but possibly reassured by the country's suicidal willingness to hurt its electorate to protect them, the ECB stepping into place as a backstop -hey, stranger things have happened. Instead, it's Tuesday night, we've just had a 36-0 defeat of a more merciful version of the agreed programme with the ruling party abstaining, preceded by lengthy preening speeches describing the terms under which Cyprus will accept a bailout still worth 60% of GDP. The finance minister may or may not be in Moscow, may or may not have tried to resign, and noisy demonstrators are in the street. Meanwhile it looks highly unlikely that the banks will open this week. David Zervos of Jeffries said in a client note that "there will be a collapse of the Cypriot financial system no matter how they vote". Mass evacuation of deposits – both Cypriot and foriegn looks like an urgent priority to deal with. The central bank chief Panicos Demetriades has raised concerns that 10% of deposits – that's 80% of GDP – could flee. The ECB will undoubtedly be there, given a deal acceptable to the Troika. So empty banks are not the threat. What is the threat is a sector even thirstier for capital than it is now. And remember the driver for Friday's deal was the steady leakage of deposits this year (chart @reutersflasseur).

Hence the talk of capital controls – a short-term palliative. Capital controls – done right – can be part of a recovery package – as in Iceland or Malaysia, or even Argentina. But they're particularly hard on a financial sector. Already risk managers in London are sending internal mails quietly suspending Cypriot counterparties from acceptable trading lists. As go the deposits, and the trading entities so go the jobs in law and accountancy. Even if the system survives, the sector looks very vulnerable. No, Cyprus The Financial Centre is not resting, it's shuffled off this mortal coil, run down the curtain and joined the bleeding choir invisible.
So, the rules have changed. Why bother to protect foriegn deposits if they're on their way out already? A redesigned package may well go "the full Iceland"; look after the locals and shaft the foreigners. To work, plan A had to be implemented cleanly.
Felix Salmon links to an intriguing new paper (only three pages!) by the Crown Prince of Financial Repression, Lee Buchheit, and his trusty sidekick, Mitu Gulati. Buchheit is a Titan in my profession (sovereign debt management), having overseen the screwing of creditors debt restructurings across the world, most recently in Greece. The heart of their plan is leave the EUR100k (insured) deposits intact, thus leaving at least one contract unbreached. Instead of formally haircutting the rest, you replace them with 5 or 10 year securities, possibly enhanced with (Nigeria/Venezuelan style) gas warrants. And that's it. If you had EUR150k of deposits, you now have EUR100k and a bond with a face value of EUR50k. It's anyone's guess what the price of such a bond might be on open, but my guess is that it's less than the 90.1% you'd be left with under the current plan. I thought this was inferior to the original plan's treatment of large depositors for 3 reasons: it didn't provide EUR5.8bn to recapitalise the banks; it would terminate the financial sector forever; and the hit to consumption via wealth effects would likely be bigger. In new circumstances the first two points drop out – EUR5.8 bn is unlikely to be enough to recapitalise flight-ravaged banks; the financial ship has already hit the iceberg. The genius of this plan is that deposit flight ceases to matter. The only way of getting rid of a deposit is to sell it to someone else, not call on the bank's cash. So I think it likely that Plan B will be newly tough on foreigners, and might conceivably contain some element of replacing deposits with bonds. Joseph Cotterill slapped me down magisterially -and accurately – today on Twitter for doubting Buchheit:
@pawelmorski Fair enough. Just note plenty of big money in the past seen Lee as a good talker, only to get carried out in a pine box later.

— Joseph Cotterill (@jsphctrl) March 19, 2013
And please, please stop talking about the Russians. The current Russian authorities have a cold eye for value for money. They have bailed out both Belarus and Ukraine – but on terms which are giving the Russian central economic powers (such as Gazprom) which are in tight sync with the ruling political caste – the commanding heights of the economies. The Russian White Knight actually behaves the way their more aggressive opponents say the IMF and Troika do. The Russians talk a lot about loans – anyone remember $4bn for Iceland? – which never actually materialise.
Note: No fund in which I have any involvement has, or to the best of my knowledge has ever had, any exposure – long or short – to Cypriot sovereign or corporate debt, nor do I have any personal positions at all. In general, if I'm discussing it on social media, we're not involved.